With Aider Advisory Platform you can:
Engage your clients with future-focused advice based on the whole business visibility

Easily identify client data issues so you can focus on adding value

Reduces client admin efforts enabling time for advisory

Reach out to your clients at the right time with access to custom alerts about their business performance

Work proactively: send info, tips and action requests directly to your clients

With more accurate and real-time data you can drive timely and engaging client conversations

Get what you need, when you need it with access to your client's data in one place.
Aider's intuitive overview screen presents all of your client's data in one place, streamlining your practice.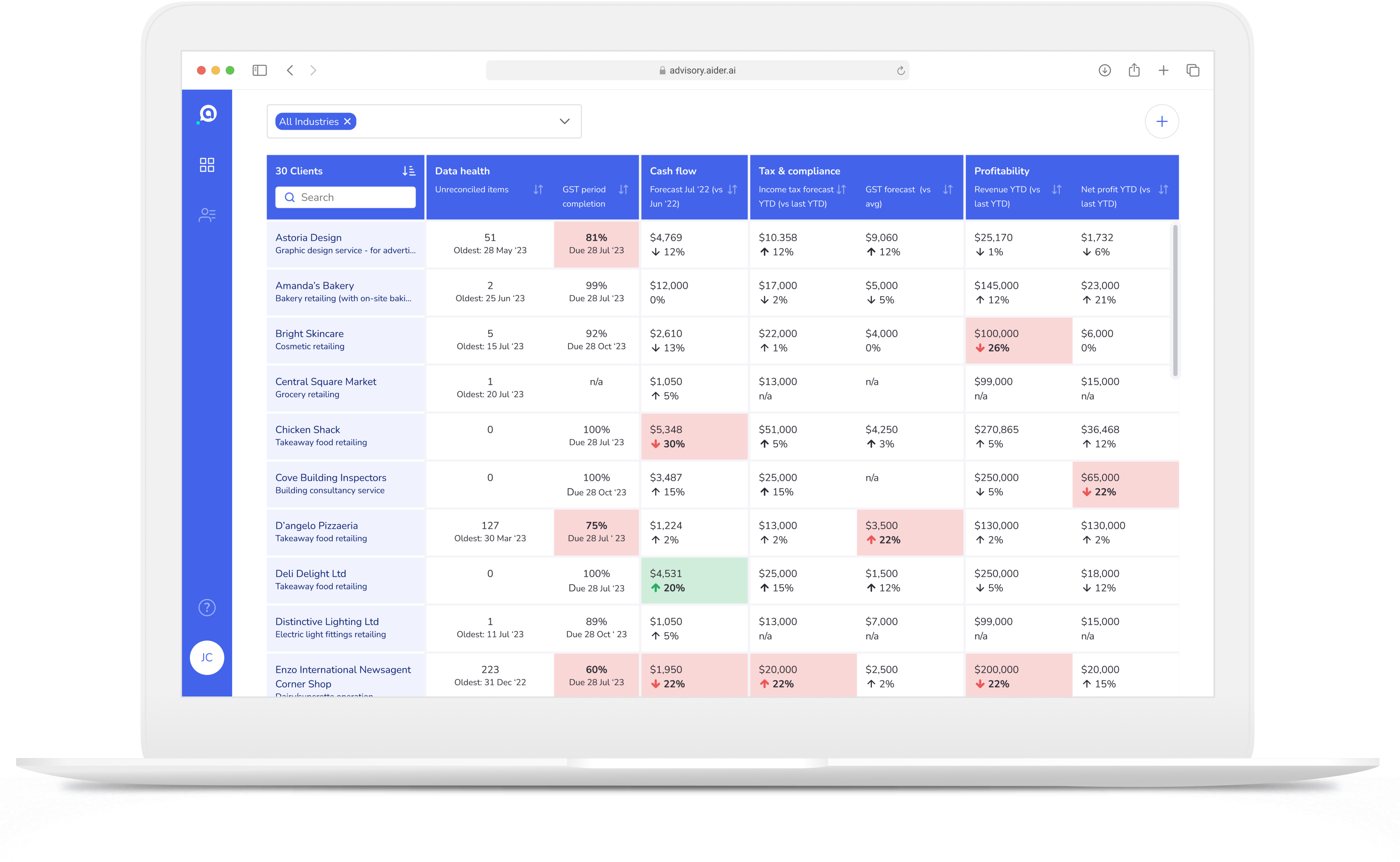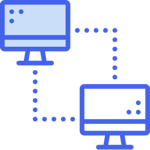 Get access to information from your clients all in one place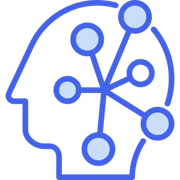 Make fast, data-led decisions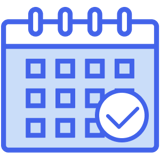 Schedule intelligent, daily updates about your business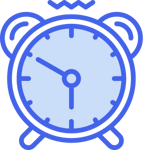 Put more time back in your day, so you can focus on all the important things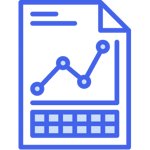 Get ahead with actionable insights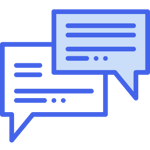 Communicate better with your small business clients
Stay up to date with Aider's latest updates
Thought leadership articles to help your practice and clients.